Lecturer Mechanical
Vacancy has expired
Show me jobs like this one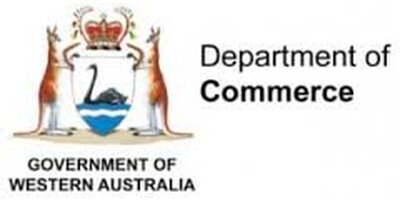 Job Ref:
30000239
Employer:
Department of Commerce (WA)

Job Type:
Full Time
Address:

Parker St, South Hedland WA 6722, Australia (

Show on map

)

Post Date:
14/04/2018

12 month fixed-term with possible further fixed term and/or permanent appointment

North Regional TAFE is the largest provider of training and vocational services in the north of Western Australia, servicing industries and communities across a region exceeding one million square kilometres. North Regional TAFE has eleven campuses – from Karratha in the south to Kununurra in the north – with the College's three largest delivery centres at Broome, South Hedland and Karratha. The College delivers over 160 nationally recognised and industry endorsed qualifications each year to over 6,000 students. Training is also offered in non-accredited programs, short courses, work-readiness programs, literacy and numeracy, and skill sets.

The College is a major contributor to social capital in the region with an annual budget of $59 million and approximately 300 staff.

North Regional TAFE is an equal opportunity employer and encourages people with disability, Aboriginal and Torres Strait Islander people and persons from culturally diverse backgrounds to apply

Find out more by visiting our website: www.northregionaltafe.wa.edu.au

About the role
We are looking for a Mechanical Lecturer to join our Pundulmurra (South Hedland) Campus.

The responsibility of this position is to provide quality training delivery and assessment in the mechanical area. The main focus of delivery and assessment will be qualifications from the Metals and Engineering Training Package and entry programs in Pre-Apprenticeship, Apprenticeship, School Based Traineeships and VETiS Programs. There will also be requirements to deliver short courses and skill set training.

The requirements of the position are five years' experience working in the area of expertise and minimum of Certificate III in Fitting and Machinist or Mechanical Fitting or equivalent and possession of a current Certificate IV in Training and Assessment or working towards this qualification.

Work Benefits
Our employees are covered by industrial agreements providing a significant range of employment benefits including:

Nine (9) weeks paid leave
Air-conditioning allowance (subject to eligibility)
Country Incentive Allowance or Salary Location
Generous travel subsidy
Relocation allowance (if applicable and only within Western Australia)
Subsidised housing (subject to eligibility & availability)

District Allowance Payment is paid according to the following:

Subject to eligibility
WA TAFE Lecturers' General Agreement 2014 and Teachers (Public Sector Technical and Further Education) Award 1993
Department of Commerce Labour Relations advice Circular to Departments

Current Rates as at 3 July 2015, Circular 4 of 2015 District Allowance Rates

For Further Job Related Information
Please contact Derek Jones, A/Head of Programs on (08) 9158 5607 or Derek.Jones@nrtafe.wa.edu.au or apply now!

Ready to Apply?
Please refer to the Job Description Form for full position details and the Application Information as these documents will assist you with the preparation of your application.

Applicants are required to apply online and need to submit:

- Current Resume including two (2) professional referees
- A written application addressing the selection criteria outlined in the attached JDF

Advertised Reference Number: NRL040.18S

To submit your application, please click on the Apply for Job button. If you are experiencing any technical difficulties, please contact Establishment and Recruitment on (08) 9203 3735.

Other Conditions and Eligibility
Eligibility for employment is subject to obtaining a satisfactory Department of Education Criminal Clearance. If this position involves contact with children, the recommended occupant will also be required to obtain a Working with Children (WWC) Card.

To be eligible for appointment Australian Citizenship or permanent residency is essential.

This selection process may be used to identify suitable applicants for similar vacancies that arise within the next twelve months.

Should no suitable applicant be identified, or an offer declined, the panel may search for further applicants beyond the closing date.

Please note…

The onus is on the applicant to ensure that their application is received by the closing date and time. Late applications will not be accepted.

Applications close Thursday 24 May 2018 at 4:00pm (WST).