Dietitian
Vacancy has expired
Show me jobs like this one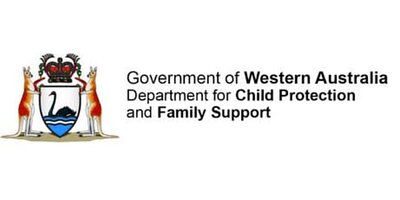 Job Ref:
DIET0518
Employer:
Department for Child Protection and Family Support (WA)

Job Type:
Full Time
Address:
Post Date:
14/04/2018

Dietitian

Division: Disability Services

Position No: Pool Ref DIET0518

Salary: Specified Callings 1, $66,165 to $90,345 pa PSGOGA

Work Type: Permanent - Part Time, Permanent - Full Time, Fixed Term - Part Time, Fixed Term - Full Time

Location: Perth Metropolitan Area

Closing Date: 2018-05-25 5:00 PM (YYYY-MM-DD)

The Department for Child Protection and Family Support, Housing Authority and Disability Services Commission, together with the communities functions from the Department of Local Government and Communities have formed the Department of Communities as of 1 July 2017.

We are an equal opportunity employer and embrace diversity as we believe the best products and services come from a workplace in which varied viewpoints are welcomed and encouraged. The Department of Communities, Disability Services therefore encourages young people, people with disability, Aboriginal and Torres Strait Islander peoples and people from culturally diverse backgrounds to apply for this job.

POOL RECRUITMENT

The pool recruitment will operate for eighteen (18) months from the date of the initial selection of the pool.

Suitable applicants will be placed in a pool from which appointments may be made as they arise.

The Department of Communities, Disability Services is looking for reflective and flexible professionals who contribute positively to supporting individuals with disabilities and their families within a dynamic innovative environment.

Do you have a passion of making a difference to people's lives?

If this is you, come and join our team now!

About this role
As a Dietitian you will:

provides nutrition and dietetic services to assigned adults with a disability living in supported accommodation settings and in the community either independently or with their family.
participate as a member of a transdisciplinary team, delivering interventions to people with disability that support well-being, independence and participation in community life.

How to Apply
Please provide the following:

A current resume;
Attach your qualifications and certificate of registration; and
You will be required to submit your responses online to the following work related requirements, therefore it is advisable to prepare your answers before commencing the online job application process. Answers can then be copied and pasted into the designated fields when prompted (maximum of 300 words for each selection criteria)


Qualifications
Essential
- Tertiary qualifications in Dietetics and eligible for membership in the Dietitians Associations of Australia as an Accredited Practising Dietitian (APD).

Knowledge/Skills/Abilities
Essential
- Knowledge and skills in providing nutrition and dietetic services to people with a disability.
- Knowledge and skills in the provision of consultative services to participants, families, professional staff and carers within and outside the Department.
- Understanding and commitment to evidence based practice and continuous improvement.
- Ability to develop, implement and evaluate information and training packages for participants and groups.

Please refer to the Applicant Information Pack and Job Description Form for full position details as these documents will assist you with the preparation of your application.

Special requirements

Appointment is subject to a satisfactory National Police Clearance.
A Working with Children (WCC) check may be required.
An Australian driver's license and the ability to travel in response to organisational needs.

Applicants are requested to apply online. Select 'Apply for Job' at either the top or bottom of this screen and follow the instructions on your screen. Please note: Applicants must have a current, valid email address in order to apply online. This email address will be used for communication with applicants.

You are required to complete an online application form, submit your responses to the work related requirements online and attach all required documentation. Please ensure your documents are saved in Microsoft Word or PDF format.

Please allow enough time to complete this process as applications must be lodged by the closing date and time. Late applications will not be accepted.

#LI-DSC
Location: Perth Metropolitan Area, Western Australia

Attachments:

-

generic dietitian scl1 (ap) (jdf april 2018).docx

-

generic dietitian scl1 (ap) (jdf april 2018).pdf

-

information for applicants.docx

-

letter to all job applicants.pdf

You can view and print these PDF attachments by downloading Adobe Reader.