Principal Classification and Establishment Consultant
Vacancy has expired
Show me jobs like this one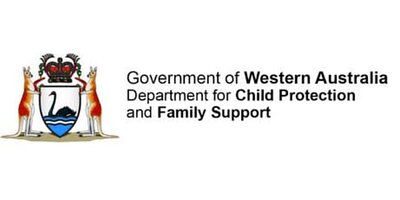 Job Ref:
HOU3818
Employer:
Department for Child Protection and Family Support (WA)

Job Type:
Full Time
Address:
Post Date:
14/04/2018

Principal Classification and Establishment Consultant

Division: Housing

Position No: Pool Ref HOU3818

Salary: Level 6 $99,966 - $110,590 pa + Super (PSGOGA)

Work Type: Permanent - Part Time, Permanent - Full Time, Fixed Term - Part Time, Fixed Term - Full Time

Location: East Perth

Closing Date: 2018-05-28 4:00 PM (YYYY-MM-DD)

As part of Machinery of Government (MoG) changes functions from the Department of Local Government and Communities, the Department for Child Protection and Family Support, Housing Authority and Disability Services Commission have amalgamated to form the Department of Communities as of 1 July 2017.

Every day the Department of Communities - Housing makes a difference in the lives of Western Australians. The agency successfully collaborates and partners with private, government and not-for-profit agencies in the areas of land development, housing construction and property management.

The Opportunity
As a Principal Classification and Establishment Consultant you will

Lead and manage the position classification assessment and establishment functions and provide high level advice and support across the Department on all matters associated with classification and establishment.

Investigate and assess complex position classification and reclassification requests and other classification related matters.

Create, maintain and update establishment data, job description forms and position history files.

Lead the classification and establishment business process improvement and related projects.

Manage the activities of a team providing the classification and establishment function for the Department.

The attached Job Description Form (JDF) provides more information about the position. For further information we encourage you to contact Paula Christensen Principal HR Consultant, on 0429 603 814.

Suitable applicants will be placed in a pool from which appointments will be made for this or similar future vacancies (fixed term or permanent) that arise within the next 12 months across the Department of Communities.

Join Department of Communities
Apply online by clicking the 'Apply for Job' button (above and below) and provide the following documents in Word or PDF format only;

A current resume/CV

A 3 page written application addressing all the essential selection/role related requirements criteria as stated on the JDF

An application form (for hard copy applications only)

For technical difficulties while applying online or general recruitment enquiries please contact Christine Buchan, Senior HR Consultant on (08) 6552 4259.

Equality and Diversity
Department of Communities - Housing is striving towards breaking down barriers for all West Australians through eliminating all forms of discrimination in the provision of our service delivery. The agency embraces diversity and firmly believes that the best services come from a workplace where varied viewpoints are welcomed and encouraged every day.

Lodgement is system generated, any submissions on or after 4:00pm will not be accepted

LATE OR EMAIL APPLICATIONS WILL NOT BE CONSIDERED

#LI-HA

Location: (Perth, Western Australia)

Attachments:

-

applicationform_534223.pdf

-

cover letter for all job applications.pdf

-

information for applicants

-

jdf - principal classification and establishment consultant - l6 - 04004572.docx

You can view and print these PDF attachments by downloading Adobe Reader.