Senior Contamination Advisor
Vacancy has expired
Show me jobs like this one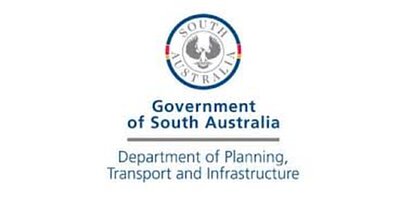 Job Ref:
312227
Employer:
Department of Planning, Transport and Infrastructure (SA)

Job Type:
Full Time
Address:
Post Date:
14/04/2018

Planning, Transport and Infrastructure
Job reference: 312227
Location: 5000 - ADELAIDE
Job status: Ongoing
Eligibility: Open to Everyone



The Senior Contamination Advisor provides expert environmental and contamination advice on the protection of air and water quality, and the control of pollution, waste, and noise in line with the Environment Protection Act 1993 and EPA Guidelines and Codes of Practice. The Senior Contamination Advisor will contribute to Strategic Management Plans with an emphasis on providing clean, healthy and valued environmental goals that support social and economic wellbeing for the State. Environmental goals include ensuring that Department of Planning, Transport and Infrastructure (DPTI) land and groundwater is fit for purpose by managing and monitoring contamination which is a legacy of past practices. The role will monitor and research environmental conditions and issues, provide science-based evidence for decisions and advice, together with solutions for environmental sustainability and improved environmental performance. The Senior Contamination Advisor will provide a direct point of contact for DPTI to report environmental and pollution concerns and to obtain helpful environmental information and referrals. The successful applicant will ensure excellence in service delivery, drive strategic outcomes, contribute to economic development and job creation, and promotes a culture of "one Government".

Requirements
A relevant degree and/or post graduate qualification is essential. A current driver's licence is essential. Some work outside normal hours and inter/intrastate travel necessitating overnight absences may be required.

Remuneration
PO3 - $91,829 to $97,287 per annum

Applications Instructions
Applications can be submitted online or addressed to:
Recruitment and Employment
GPO Box 1533
Adelaide SA 5001
Telephone: (08) 8343 2600
Email: dpti.apply@sa.gov.au
Agency Website: www.dpti.sa.gov.au/careers

Additional Notes
Applicants are required to submit an application of no more than two pages and a curriculum vitae demonstrating their suitability for the role. In addition applicants are required to complete the Cover Sheet quoting the vacancy number and the Pre-Employment Declaration with their application for employment. The SA Government is an Equal Opportunity Employer and safety is a core value.


Applications close: 25/05/2018 5:00 PM
Attachments:
- Cover Sheet.pdf
- Guide to Apply.pdf
- Pre-Employment Declaration.pdf
- Role Statement.pdf



Flexibility Statement

The South Australian public sector promotes diversity and flexible ways of working including part-time. Applicants are encouraged to discuss the flexible working arrangements for this role.