2017-23154/23158 (DIS1) Disability Services Officer
Vacancy has expired
Show me jobs like this one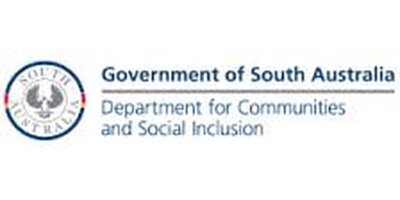 Job Ref:
305332
Employer:
Department for Communities and Social Inclusion (SA)

Job Type:
Full Time
Address:
Post Date:
14/04/2018

Communities and Social Inclusion
Job reference: 305332
Location: - VARIOUS -
Job status: Casual
Eligibility: Open to Everyone



Thank you for your interest in gaining employment as a Disability Services Officer (Support Worker) with Disability Services within the Department for Communities and Social Inclusion.

Disability Services is looking for compassionate and dedicated individuals who are committed to supporting people with a disability in a 'Person Centred' way, to be actively involved in their own lives. The role of a Disability Services Officer is not just assisting with the basics of daily living. It is about supporting and encouraging people with disabilities to effect their choices and to use their abilities so they can develop positive skills, valued community roles and a balanced lifestyle; to live meaningful lives and to experience an improved quality of life.

Employment is available in all areas of Disability Services (Accommodation) which can include: Highgate Park, Strathmont Centre and various community houses across the metropolitan area. Casual vacancies also exist in country areas ie Mount Gambier and Kadina.

Please read the following carefully and then complete the on-line application form.

If you have any queries, please contact the Recruitment Office on telephone 8266 8624.

To be eligible to make an application for employment you must:

possess and provide evidence of a current, Australian recognised, Provide First Aid Certificate; and
hold an appropriate, and current driver's licence or permit; and
have entitlements to work in Australia.

Recruitment is a multi-stage process which requires satisfactory completion of each stage:

Application for Employment Form. Please complete all questions and include an up-to-date resume providing current contact details of three work related referees.
telephone interview.
written assessments and panel interview
Psychometric assessment and second interview
Satisfactory Referee checks.

Applicants may be unsuccessful at any stage of the process.

Appointment is subject to:
A satisfactory Disability Services Screening Assessment conducted by the Department. Owing to the vulnerability of the client group, the following offences may preclude you from employment:

assault
sexual offences
larceny and fraud

Demonstrating to our satisfaction that you are physically capable of carrying out all the duties of the position by completing a personal declaration, as well as undergoing a medical with your doctor at your own expense (when requested), both of which are assessed by Disability Services. In addition, you will be required to undergo a functional assessment with an Occupational Therapist, at the expense of Disability Services.

If you satisfactorily meet all of the above criteria you will then be offered employment which will include attendance at an Induction Program, Mentoring Program and other relevant training.

Enquiries: Disability Services Recruitment Office Phone - 8266 8624 or Email - DCSIDisabilityRecruitment@dcsi.sa.gov.au

Application Instructions:
You will be required to answer the three mandatory behavioural questions and attach your current résumé prior to submitting your application. We do not accept a cover letter. For more information on how to answer a behavioural question and DCSI's recruitment and selection process please refer to the 'How to Apply' page.

You will only be able to save your progress once all mandatory questions are completed on each respective page. It is recommended to allow enough time to complete the whole application. Please note the system times out after one hour. Please be aware that late applications cannot be accepted.

For assistance with any technical issues please contact the BRS helpdesk on 1300 733 056 or helpdesk@bigredsky.com

Note: Safety is a core value of the South Australian Public Sector. Please note, you are not required to address the Role Description criteria, instead, you must complete the questions in the Online Application Form. For further information and how to apply for this role please visit our Help page

DCSI is an equal opportunity employer where selection is based on 'merit' regardless of race, gender, gender identity or expression, sexual orientation, disability or age.


Applications close: 07/09/2018 11:30 PM

Flexibility Statement

The South Australian public sector promotes diversity and flexible ways of working including part-time. Applicants are encouraged to discuss the flexible working arrangements for this role.