Intelligence Analyst (VPSG4)
Vacancy has expired
Show me jobs like this one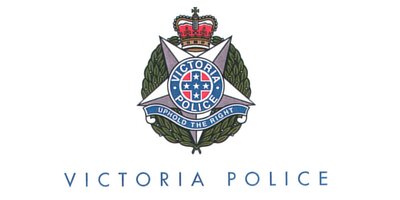 Job Ref:
VG/VP/20030639A
Employer:
Victoria Police (VIC)

Job Type:
Full Time
Address:
Post Date:
14/04/2018

Victoria Police is a large organisation employing police, public servants and protective services officers. Victoria Police provides support to the community 24 hours a day, 365 days of the year. At Victoria Police our goal is for our workforce to reflect the diverse community we serve. We continually seek to attract and retain a diverse workforce which includes people of all genders, ages, religions, disability, sexual orientation, family and caring responsibilities and cultures including people of Aboriginal and Torres Strait Islander heritage.

Victoria Police

Forensic Services Department

VPS-4 Intelligence Analyst

VPSG-4 range $81,354 - $92,304 p.a. + 9.5 % super + leave loading

1 x Ongoing role available

Working within the Forensic Services Department, located at 31 Forensic Drive Macleod

About the role:

Victoria Police Forensic Services Department is increasing its capability to develop drug intelligence, including an increase in capacity deliver intelligence to assist in operational casework. One senior intelligence analyst position is on offer, primarily focussed on developing drug intelligence to inform planning, preventative and response services, as a part of an intelligence team of 5.

As the successful applicant, some of your duties will include:

Manage the collection, evaluation, collation, analysis and controlled dissemination of information and intelligence in support of Forensic services and operations, particularly those related to drugs.
Make high quality recommendations in respect of the analysis of Forensic intelligence and related statistical data, identification and evaluation of emerging patterns and trends in crime, road policing and public order, particularly focussed on those matters relevant to drugs..
Participate in the design, execution and writing of qualitative and quantitative research reports and intelligence products aimed at improving Forensic intelligence and the Department's contribution to front line policing.
Identify, assess and report on specific crime related and or other trends, or risks impacting Forensic operations, with a focus on drug driven analysis and trends.
Identify research and analyse patterns, trends, linked crime and make recommendations on developed Forensic intelligence to senior management and internal or external stakeholders and investigators.
Identify areas for improvement in Forensic intelligence gathering and analysis and make appropriate recommendations.
Liaise with and develop a good working relationship with potential sources of information from inside and outside Victoria Police in order to develop a holistic approach to Forensic intelligence.
Ongoing skill development in the use of Victoria Police Law Enforcement & Intelligence applications such as SAS, LEAP and Interpose.
Provide significant input toward the development of Forensic intelligence and present and contribute to high end briefings on Forensic intelligence issues, particularly those of relevance to drugs and the state of forensic data collections.
Proactively market and promote the role of Forensic intelligence to internal and external stakeholders through preparation and delivery of information sessions and also dissemination of Forensic intelligence publications.
Provide immediate and reactive intelligence support for incident response activities conducted by the Department.

Skills & experience:

To be successful, candidates will need skills in development of intelligence assessments and other products, as well as good communication and teamwork skills to aid in intelligence development and the force-wide response to critical incidents. The preferred candidate will hold relevant qualifications and have experience in providing intelligence services in a law enforcement setting, ideally for drug or other relevant domains. Strong capabilities in data analytics, statistics and use of contemporary IT analytics and visualisation tools would be highly regarded.

Requirements and relevant information:

Will be required to work as part of a collaborative team.
Will be required to obtain a national security clearance.
May be required to perform work out of hours and attend at scenes of crime or associated incident response centres.
Possess a current Victoria Driver's Licence and hold or qualify for a white Class Driver Authority within 3 months.
The successful candidate will be required to provide a DNA sample (buccal swab) for use in laboratory quality control procedures
May be required to work after hours.

Please see role statement and position description for further details and relevant information.

How to Apply

Applicants MUST address the full key selection criteria in their application, which is accessible via the position description (PD) attached.

If you require additional information or would like to discuss the role further, please contact Ryan Sutherland on 03 9450-9793

To apply, please click on the 'Apply Now' button and follow the instructions. Closing date for applications is midnight, Monday 28th May 2018.