Manager, Strategic Communications and Events (VPSG6)
Vacancy has expired
Show me jobs like this one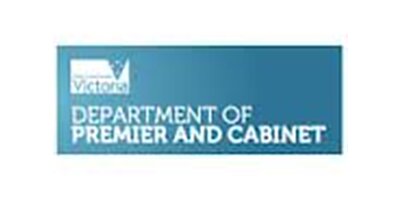 Job Ref:
VG/1334204
Employer:
Department of Premier & Cabinet (VIC)

Job Type:
Full Time
Address:
Post Date:
14/04/2018

The Manager, Strategic Communications and Events, leads a large team to deliver communications and events support to the Minister for Multicultural Affairs, the Victorian Multicultural Commission (VMC) and the Multicultural Affairs and Social Cohesion (MASC) Division.

The broad scope of work undertaken by the team includes: developing and implementing communication and marketing strategies; digital and print communications; media advice and support; social media management; sponsorships; briefs, event briefs, speeches, presentations and correspondence; and the planning and delivery of a broad range of events, including supporting the VMC to deliver Cultural Diversity Week.

The manager is responsible for providing strategic advice on communications, events and issues for the Minister for Multicultural Affairs, VMC Chairperson and the MASC senior executive team. This role requires outstanding leadership and collaboration skills to ensure the needs of multiple stakeholders are met through the provision of quality work, delivered on time and within budget. During this fixed term role, the manager will also oversee the development of a new digital presence for the portfolio.

The closing date for this position is 25 May 2018.

This position is only open to applicants with relevant rights to work in Australia.

How to apply:

Apply before the advertised closing date via the http://careers.vic.gov.au website

All applications should include:

a resume
a cover letter which addresses the key selection criteria (within three pages)

Please refer to the contact on the position description if you have any questions regarding the job vacancy.

Other relevant information:

Employment of successful candidates will be subject to a National Police Check.

DPC is an equal opportunity employer and our recruitment process focuses on essential skills and abilities. We welcome applicants from a diverse range of backgrounds, including Aboriginal and Torres Strait Islander peoples, people from culturally and linguistically diverse (CALD) backgrounds and people with disabilities.

DPC values its people and is committed to attracting, developing and retaining diverse talent. DPC actively promotes diversity and inclusion in the workplace and does not discriminate based on age, sex, carer or parental status, disability, race, religious belief, sexual orientation, gender identity or other characteristics.

DPC is committed to supporting our employees balance their work and life commitments. Flexible working arrangements give our employees more control over when, where and how they work. All roles at DPC can be worked flexibly, the types of flexibility may differ from role to role.

The Department of Premier and Cabinet's vision is to be recognised and respected leaders in whole-of-government policy and performance.

We work for the people of Victoria by helping the government achieve its strategic objectives. We do this by supporting the Premier, Deputy Premier, Special Minister of State, the Ministers for Aboriginal Affairs, Equality, Multicultural Affairs and Veterans, as well as the Cabinet.

DPC is proud to participate in Recruit Smarter, an initiative of the Victorian Government to address unconscious bias in recruitment practices.