Director, Public and Administrative Law (EO3)
Vacancy has expired
Show me jobs like this one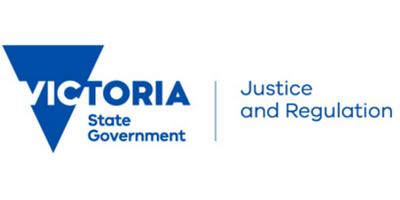 Job Ref:
VG/022129A
Employer:
Department of Justice and Regulation (VIC)

Job Type:
Full Time
Address:
Post Date:
14/04/2018

The Department of Economic Development, Jobs, Transport and Resources (DEDJTR) is the Victorian Government's lead agency for creating the conditions to sustainably develop the Victorian economy and grow employment. Our role is to increase jobs, investment, exports and opportunities; stimulate innovation, competitiveness, and confidence; and support sustainability. The Department is committed to building a culture where we say 'yes' to flexible work arrangements, and support ways of working that help employees balance work and home life. The Department is an equal opportunity employer and welcomes applicants from a diverse range of backgrounds. The Department strongly encourages applications from Aboriginal and Torres Strait Islander people. The Department offers reasonable adjustments for applicants with disabilities on request.

Director, Public and Administrative Law

$178,500 - $231,439 (TRP)
Fixed Term: up to 5 years
Usual hours of work: Full Time (flexibility may be available)
Usual work location: Melbourne CBD (flexibility may be available)

The position of Director, Public and Administrative Law forms a part of the Legal and Legislation division, Strategy and Planning group.

The Legal and Legislation Division provides legal advice and legislation services to the department and its ministers. This includes the delivery of Bills in the legislation program, identification of opportunities for legislative reform to support the work of the department, preparation of regulations (including the management of the cycle of review of sunsetting regulations), and drafting of orders and other statutory instruments required for administration of portfolio legislation.

The Director, Public and Administrative Law will lead teams that manage the delivery of legislation, legal advice on statutory and administrative issues, and management of litigation, across all the portfolios of the department (with the exception of the transport portfolios) in accordance with the Department's objectives, legal and legislative requirements and relevant policies and procedures.

The Director provides high-level strategic advice on complex legal matters to clients across the Department and supports the General Counsel, Secretary and Ministers as required.

For a confidential discussion, please call Annette Wiltshire, General Counsel on (03) 8392 8859.

For further information on the position, please see the attached position description. To apply, please click the 'Apply Now' button below. .

Applications close at midnight on Thursday 24 May 2018 and must address the Key Selection Criteria outlined in the Position Description.