Solicitor / Senior Solicitor, Litigation & Dispute Resolution (See Advertisement)
Vacancy has expired
Show me jobs like this one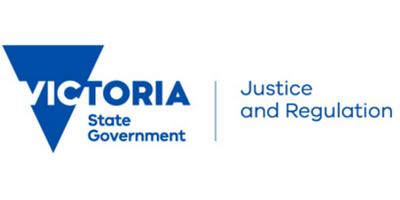 Job Ref:
VG/SO2850
Employer:
Department of Justice and Regulation (VIC)

Job Type:
Full Time
Address:
Post Date:
14/04/2018

As the primary source of legal services to the Victorian State Government and its statutory authorities, the Victorian Government Solicitor's Office provides strategic advice and practical legal solutions. Our clients face a wide range of legal issues and are looking for legal advice and solutions that offer meaningful outcomes and effective risk management, given their unique government context. We embrace diversity amongst our staff and welcome applications from people from all cultural backgrounds, including Aboriginal and/or Torres Strait Islander people, as well as people with a disability. If you require a copy of this advertisement or any attached documentation in an accessible format, such as large print, please email abby.mcdonald@vgso.vic.gov.au

Solicitor / Senior Solicitor, Litigation & Dispute Resolution

Exposure to interesting legal work and exposure to high profile issues
VPS Grade 3 / VPS Grade 4 / VPS Grade 5
Open to candidates at Solicitor and Senior Solicitor level (salary commensurate with experience)

About the VGSO
The Victorian Government Solicitor's Office (VGSO) vision is to be the Victorian Government's trusted legal partner.

The VGSO provides strategic advice and practical legal solutions to the Victorian government, departments, agencies and authorities. Our clients face a wide range of legal issues and seek legal advice and solutions that offer meaningful outcomes and effective risk management, given their unique government context. In all aspects of its operations, the VGSO aims to comply with its values: Responsiveness, Integrity, Insight, Collaboration and Excellence.

About the branch
Litigation and Dispute Resolution comprises the State's largest team of lawyers providing specialised litigation and dispute resolution services exclusively to the departments, agencies and office holders of the State of Victoria.

This Branch enjoys an extraordinary diversity of exciting and challenging litigation. The cases are frequently topical, often involve public interest issues and include general civil claims, tortious claims, personal injury, negligence, contempt of court, judicial review and inquests. The teams provide specialist legal services to a large number of government clients and departments.

About you
We are seeking an enthusiastic and motivated Solicitor to join our Justice and Supervision Team to provide high quality legal services for one of our key clients, Corrections Victoria. In this role you will advise, conduct and manage litigation in relation to the Serious Sex Offenders (Detention and Supervision Act) 2009 (Act), under the supervision of and reporting directly to a Managing Principal Solicitor. Relevant criminal law experience will be highly regarded.

The successful person will assist in the provision of high level, practical written advice on a variety of legal issues arising under the Act, including advice on decision making powers, statutory interpretation and prosecution advice and will be responsible for the conduct of proceedings in the County Court and Supreme Court initiated under the Act.
The team also advises Youth Justice on issues arising Children Youth and Families Act and from time to time the successful person may be asked to assist with other streams of work undertaken by the Litigation and Dispute Resolution Branch such as inquests and personal injuries claims.

To be successful in this role you will be admitted to practice and also have:

Minimum of one year post admission experience in a legal practice environment.
Good knowledge and understanding of the practice and procedures of various Courts.
A proven ability to provide oral and written advice on complex and sensitive matters.

The role is ideally suited to a 'team player' who enjoys working in a collaborative way with others.

If you are interested in this role please download the position description from the attachments section.

HOW TO APPLY:
Pease complete the online application form, including the online Key Selection Criteria questionnaire, and attach your resume and cover letter. For further information please contact Abby McDonald, Recruitment Consultant on 03 9032 3052.

Applications close before midnight on Thursday, 24 May, 2018.