Registrar, Ringwood Magistrates' Court (VPSG3)
Vacancy has expired
Show me jobs like this one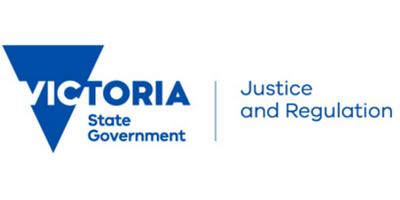 Job Ref:
VG/MC1306C
Employer:
Department of Justice and Regulation (VIC)

Job Type:
Full Time
Address:
Post Date:
14/04/2018

The Magistrates' Court of Victoria's vision is to be an innovative, accessible and responsive court that provides quality services to the Victorian community. Operating at 51 locations across the state, the court has a broad and diverse jurisdiction. For more information www.magistratescourt.vic.gov.au. Court Services Victoria (CSV) is the employer of staff at all Victorian courts and tribunals, the Judicial College of Victoria, and the Judicial Commission of Victoria. CSV offers a wide range of legal and non-legal career options as well as attractive employee benefits. CSV strongly encourages applications from people of any gender, age, religion, ethnicity, language, sexual orientation, gender identity, with a disability, and varied cultural backgrounds, including people of Aboriginal and Torres Strait Islander heritage.

Registrars of the Magistrates' Court perform a wide range of administrative tasks throughout the Court's registries in Victoria. These may include in-court (bench clerk) duties, client-contact (telephone and counter) enquiries, and back-of-office administrative responsibilities. The role may be performed in a range of jurisdictional contexts, including Civil, Criminal, Family Violence, VOCAT, Diversion, as well as the Children's and Coroner's Courts and other jurisdictions (VCAT, County and Supreme Courts) as required.

Registrars are also required to exercise powers conferred under the Magistrates' Court Act 1989, other Acts and Rules. These powers involve the preparation and processing of administrative and statutory documentation and the exercise of discretionary quasi-judicial and statutory powers using professional judgment in applying legislative requirements, established rules and precedents, and the Court's Practice Directions.

How to Apply:

Applicants are encouraged to apply online, outlining professional skills, knowledge and personal qualities. Applications should include:

1) resume

2) a short covering letter and

3) completed application form (see file attachment).

You are only required to address the Key Selection Criteria listed in the Application Form. Individual responses to "key selection criteria" listed on the Position Description are not required. Attachments can be uploaded in either Microsoft Word or PDF format.

Applicants should view the full position description attached to this advertisement before applying.

For all enquiries regarding this position, please contact David Howard on (03) 9871 4409.

Applications close Sunday 20 May 2018

Magistrates' Court of Victoria's vision is that all employees access and enjoy the same rights, responsibilities, resources and opportunities regardless of their gender, identity or cultural beliefs. The Magistrates' Court of Victoria is committed to providing a safe and respectful workplace and has zero tolerance for violence against women.