Scientific Assistant
Vacancy has expired
Show me jobs like this one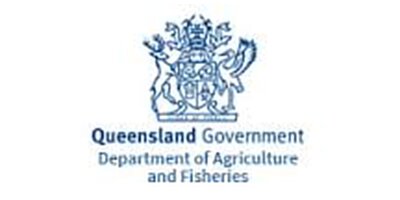 Job Ref:
QLD/275942/18
Employer:
Department of Agriculture and Fisheries (QLD)

Job Type:
Part Time
Address:
Post Date:
25/04/2018

Agriculture and Fisheries

(

Organisation site

)

Invasive Plants and Animals Research, Invasive Plants and Animals, Biosecurity Queensland, Charters Towers

In this role you will be operating from within Biosecurity Queensland's Invasive Plants & Animals group, providing assistance to the mass-rearing and releasing of biological control agents on invasive weed species within Queensland.

Job details

| | |
| --- | --- |
| Position status | Temporary |
| Position type | Part-time |
| Occupational group | Sciences |
| Classification | OO2 |
| Workplace Location | Far North Qld |
| Job ad reference | QLD/275942/18 |
| Closing date | 25-May-2018 |
| Yearly salary | $37142 - $39897 |
| Fortnightly salary | $1423.68 - $1529.28 |
| Job duration | Until 30 June 2020 |
| Contact person | Kelli Pukallus |
| Contact details | (07) 4761 5711 |

Key duties and accountabilities:

1. Provide operational support to biological control of weeds projects at TWRC by; maintaining agent colonies to a high level of standard ensuring rearing cages are clean, secure & in good working condition, insects/pathogens are fed & maintained to achieve maximum output for the project, host plants are free from disease/pests/weeds and are in good condition.

2. Maintain facilities and equipment to a high standard e.g. glasshouse hosed/cleaned weekly, and facilities are working reliably

3. Maintain mass-rearing & release documentation clearly and accurately and collating the information electronically.

4. Provide up-to-date information to landholders/stakeholders when required, adhering to DAF's code of conduct at all times.

5. Ensuring DAF administrative requirements are completed to a high standard.

6. Provide support & assistance to other TWRC staff if required.

Key capabilities:

• Knowledge or ability to rapidly gain knowledge of plant/weeds and insects, biological control and to work in a mass-rearing environment, performing the job at a high level of accomplishment. (Functional/Technical skills)

• The ability to time manage and prioritize tasks and to meet deadlines. (Organising)

• Ability to work independently or within a small team, communicating clearly and openly with staff and clients and able to devise solutions to potential problems. (Interpersonal Savvy)

• Knowledge of computer systems for data entry, and have good communication skills with staff/clients/stakeholders. (Customer Focus)

Mandatory requirements:

Car drivers license

Ability to work away from the Centre when required (field trips), out of hours work (weekend).

Applications to remain current for 12 months.

Further information

Temporary part time position working 29hrs/week (0.8 FTE), with flexible working arrangements. Please ensure you download all attachments and follow the instructions on how to apply.

Documents

Before applying for this vacancy please ensure you read the documents below.