Facilities Contract Officer
Vacancy has expired
Show me jobs like this one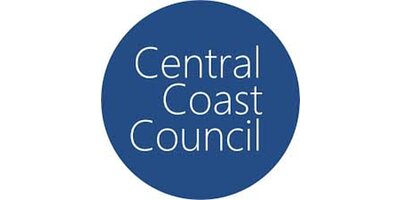 Job Ref:
CEN1133
Employer:
Central Coast Council

Job Type:
Permanent Full Time
Address:
Salary and Benefits:
$1,149.40 to $1,340.50 per week ($59,929 to $69,893 per annum) + superannuation
Post Date:
11/05/2018



Facilities Contract Officer





Great work location and supportive team
Utilise your contract management skills
Permanent full time position + RDO
Salary range between $1,149.40 to $1,340.50 per week ($59,929 to $69,893 per annum) + superannuation


Central Coast Council is an equal opportunity employer and promotes a healthy and safe work environment.


Central Coast Council is committed to diversity in our community and workforce. We encourage Indigenous Australians, people with a disability and people from diverse backgrounds to apply to be part of our inclusive team.


The role of Facilities Contracts Officer is responsible for managing service contracts in which are the responsibility of the Facilities Management Unit. This includes development of contract specifications/briefs, overseeing the tendering process, monitoring contractor performance and purchasing and procurement procedures.


Key activities of this role include:

Develop contract specifications/briefs, oversee contract tendering process, monitor and manage contract performance;

Undertake the day to day management of Council owned building assets through the coordination of repairs and insurance works coordination of repairs and insurance works;
Undertake administration processes relevant to the position, including but not limited to creation and completion of work orders, purchasing and procurement procedures.

Essential Criteria:

Certificate III qualification in building construction/maintenance or contract management related field OR demonstrated solid contemporary experience in in a similar role, combined with ongoing professional development;

A customer service ethos and a demonstrated customer-centre approach to service position;

Demonstrated experience in preparation and supervision of Building Maintenance Service Contracts;

Strong problem solving skills and a demonstrated ability to effectively adjust plans and schedules;

Solid financial management skills and experience;
Demonstrated experience in coordinating subcontractors and suppliers at any one time;
Demonstrated experience in the management of quotations;

Demonstrated knowledge and commitment to Work Health & Safety & Environmental awareness related to the Building Construction & Maintenance Industry.

Desirable Criteria:

WorkCover accreditation – General Induction for Construction Work in NSW.

Enquiries: Ryan Edwards, Team Leader Projects & Capex, on ph: 4333 2426.


Closing Date: Applications close at Midnight on Sunday, 27 May 2018.