Team Leader Accounts Receivable
Vacancy has expired
Show me jobs like this one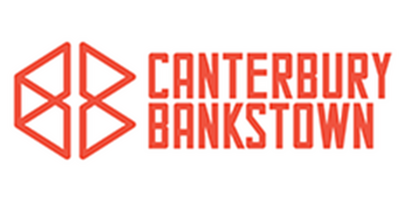 Employer:
City of Canterbury-Bankstown

Job Type:
Full Time
Address:
Post Date:
10/05/2018



Team Leader Accounts Receivable





Bankstown Location
Career progression opportunity
Dynamic Team


Here at 'The City of Canterbury Bankstown', we are committed to providing development opportunities for our people. We ensure that we continue to provide the best possible service to our community as well as a flexible and inclusive working environment that appeals to enthusiastic and talented professionals.


The Role:

Supervise the Accounts Receivable team including; ensuring the timely collection of money due to Council and the implementation and maintenance of sufficient internal controls for accounts receivable processes.


Tasks include but are not limited to:

Supervise, lead and manage the Accounts Receivable team in the delivery of an efficient and effective accounts receivable function for Council.
Allocate and supervise the workload of the team to ensure the systematic function.
Develop, mentor, coach and empower staff to build a high -performance team culture.
Lead the Accounts Receivable team to ensure all service level agreements and customer obligations are met.
Motivate staff to achieve section outcomes
Responsible for ongoing performance measurement, training and development needs of team.
Involved in recruitment and selection for own team.
Drive system improvements within the team.
Ensure the recovery of outstanding debts in accordance with Council's debt recovery policy.
Ensure compliance with relevant accounting standards, Local Government Code of Accounting Practice, the Local government Act.
Assist Council to meet all of its taxation obligations.
Responsible for maintaining the completeness, accuracy, reliability and integrity of Councils financial ledgers.
Ensure all reconciliations are completed in a timely and accurately manner.
Undertake other duties as requested by the Coordinator Financial Operations.


Essential Criteria includes but not limited to:

Degree qualifications in accounting, business, commerce or a related field and/or extensive relevant experience in financial transaction processing.
Extensive knowledge and experience working with an Accounts Receivable enterprise system.
A sound knowledge of NSW local government procurement requirements.
Proven experience in leading, motivating and managing staff
Commitment to customer service.
High level negotiating and influencing others.
Effective complaints handling skills and experience. Excellent communication and problem solving skills.
Exercising judgment, control and leadership in difficult and confronting situations.
Working within specified time requirements.
Current NSW Drivers Licence


How to apply:

Applications must be submitted online by clicking the 'Apply' button below and creating a login using your email address. When submitting your application, make sure to address the Essential Criteria mentioned in the below Position Description in your covering letter. To apply you must address the Essential and Desirable criteria in the position description

People with a disability are encouraged to apply.


Applications close on Thursday 24 May 2018.


For more information, please contact Ranka Vlahovic (Co-Ordinator Financial Management) on 02 9707 9668.