Coordinator Rates
Vacancy has expired
Show me jobs like this one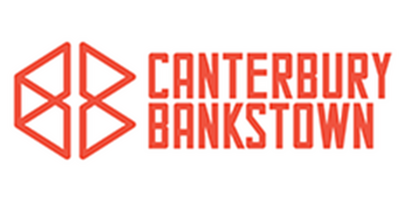 Employer:
City of Canterbury-Bankstown

Job Type:
Full Time
Address:
Post Date:
10/05/2018



Coordinator Rates





Bankstown Location
Career progression opportunity
Dynamic Team


The Role:

Ensure Council's rating processes comply with all statutory obligations and that sufficient internal controls are in place and monitored to satisfy any internal or external auditors. Be responsible for the coordination and maintenance of Council's rates systems, rates team.


Tasks include but are not limited to:

Ensure compliance with relevant accounting standards, Local Government Code of Accounting Practice and any associated regulations.
Implement and respond to any recommendations made by external auditors.
Assist in the development and implementation of the Finance Business Plan.
Ensure the timely and accurate processing of rating transactions.
Effectively coordinate and monitor customer service requests and complaints.
Responsible for maintaining the completeness, accuracy, reliability and integrity of Councils rating ledgers, databases and systems.
Lead the team to ensure any service level agreements and customer obligations are met in relation to rates processing and enquiries.
Responsible for ensuring all reconciliations related to the rating team are completed in a timely manner.
Coordinate the preparation of financial reports, budgets, management reports and statutory returns when required.
The formulation of rating strategies, modelling & policies which form part of Council's overall financial planning models.
Prepare and advise on Rating Income Estimates as well as provide Council with necessary rating scenarios for informed decision making.
Develop and maintain an equitable rating structure having regard to the parameters of the Local Government Act and associated Regulations.
Identify, develop, communicate, implement and review rates policies and procedures that support the organisation and reflect current industry best practice.
Evaluation and continuous improvement of rating systems and processes.
Motivate staff to achieve team outcomes; create, implement and monitor individual work plans for staff based on the Unit's work plan.
Responsible for ongoing performance measurement and ensuring performance meets agreed standards.
Build strong working relationships based on credibility and open communication.
Undertake other duties as requested by the Manager Finance.


Essential Criteria includes but not limited to:

A sound knowledge of NSW Local Government rating requirements.
Experience in the development and implementation of policies, procedures.
Demonstrated experience in preparing financial reports.
Experience in the application of computerised databases, financial accounting systems and Microsoft suite.
Proven experience in leading, motivating and managing a diverse team.
Excellent communication and problem solving skills.
Exercising judgment, control and leadership in difficult and confronting situations.
Member of the NSW Revenue Professionals Society Incorporated
Enrolment and/or part completion of accounting or business qualifications or relevant Local Government finance experience
Current NSW Drivers Licence
Police background check clearance


How to apply:

Applications must be submitted online by clicking the 'Apply' button below and creating a login using your email address. When submitting your application, make sure to address the Essential Criteria mentioned in the below Position Description in your covering letter. To apply you must address the Essential and Desirable criteria in the position description

People with a disability are encouraged to apply.


Applications close on Thursday 24 May 2018.


For more information, please contact John Maunder (Manager Finance) on 02 9707 9941.