Team Leader Strategic Financial Planning
Vacancy has expired
Show me jobs like this one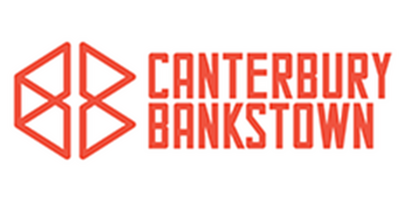 Employer:
City of Canterbury-Bankstown

Job Type:
Full Time
Address:
Post Date:
10/05/2018



Team Leader Strategic Financial Planning





Work life balance
Career Progression
Dynamic Team


The Role:

Supervise, lead and manage the Strategic Planning team in the delivery of an efficient and effective strategic financial planning function for Council. Daily management of the Strategic Planning team, including the allocation and supervision of workloads to ensure the systematic function of the section at council adopted standards.


Tasks include but not limited to:

Develop, mentor, coach and empower staff to build a high -performance team culture.
Lead the Strategic Planning team to ensure all service level agreements are met.
Motivate staff to achieve section outcomes; create, implement and monitor individual work plans.
Responsible for ongoing performance measurement.
Involved in recruitment and selection for own team.
Liaise with all teams in the Finance unit to ensure efficient and effective financial framework.
Ensure the financial objectives of the Council are communicated to all Corporate & Business units.
Coordinate the development of Council's Long Term Financial Plan and Financial Policy Framework.
Assist in the Development of Council's financial performance measurement system.
Ensure the integration of financial planning policies with Council's overall planning strategies.
Develop processes to allow for routine analytical reviews of Council's financial and operational performance.
Assist in the development and implementation of the Finance Business Plan.
Assist in preparation and timely lodgement of all statutory returns and reports.
Provide financial leadership in determining strategic business direction and aligned financial strategies.


Essential Criteria includes but not limited to:

Degree qualifications in accounting, business, commerce or a related field and/or extensive relevant experience in financial transaction processing.
Extensive knowledge and experience working with an accounting enterprise system.
Demonstrated ability to undertake the functions and responsibilities identified in this role.
Extensive management accounting, budgeting and financial planning experience.
Experience in interpreting financial results for policy and strategy formulation.
Proven extensive experience in leading, motivating and managing staff.
High level negotiating and influencing skills.
Effective complaints handling skill. Excellent communication and problem solving skills.
Exercising judgment, control and leadership in difficult and confronting situations.
Current NSW Drivers Licence


How to apply:

Applications must be submitted online by clicking the 'Apply' button below and creating a login using your email address. When submitting your application, make sure to address the Essential Criteria mentioned in the below Position Description in your covering letter. To apply you must address the Essential and Desirable criteria in the position description

People with a disability are encouraged to apply.


Applications close on Thursday 24 May 2018.


For more information, please contact Lili Cabo (Co-Ordinator Financial Planning) on 02 97899445.