Community Development Worker - Aboriginal Services (IDENTIFIED)
Vacancy has expired
Show me jobs like this one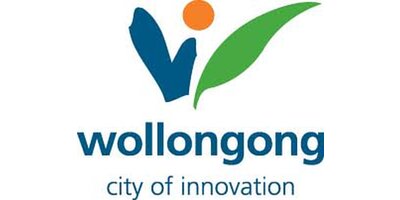 Job Ref:
18074
Employer:
Wollongong City Council

Job Type:
Permanent Part Time
Address:
Salary and Benefits:
up to $1,329 per week plus superannuation
Post Date:
10/05/2018



COMMUNITY DEVELOPMENT WORKER


ABORIGINAL SERVICES (IDENTIFIED)





Permanent | Part Time (28 Hours per week)

Salary up to $1,329 per week plus superannuation

(Depending upon qualifications and experience)

Recruitment No 18074


Make a difference in your community


We are looking for a Community Development Worker to plan and facilitate the development of programs and services for the Aboriginal and Torres Strait Islander communities.


The position has the key responsibilities to implement actions, projects and programs to achieve Council's Community Strategic Plan 2022 in relation to our Aboriginal Community and includes: providing community information or education to raise awareness; building and maintaining community networks; planning developing and supporting new and existing community events; and assisting with community engagement strategies.


To succeed in this role you will need well developed communication and interpersonal skills, a good understanding of community development and the ability to deliver identified programs and services.


This position is identified for Aboriginal people, pursuant to section 14(d) of the NSW Anti-Discrimination Act. Wollongong City Council considers that being Aboriginal is a genuine occupational qualification under s14 of the Anti-Discrimination Act 1977 (NSW).


Suitable candidates may be placed on an eligibility list for future opportunities in the team, which may include part time or temporary relief list roles.


Please note that for your application to be considered you must address the Selection Criteria individually and attached to your online application (Click Apply)


For your application to be considered please ensure that you address the following criteria:


Selection Criteria:

Relevant tertiary qualifications or substantially completed tertiary qualifications in social/behavioural sciences and/or relevant experience
An ability to develop and deliver strategies and initiatives to support social inclusion and program objectives, specifically within Aboriginal and Torres Strait Islander communities
Well-developed communication and interpersonal skills including negotiation, problem solving and conflict resolution
Demonstrated ability to develop, write and present reports and/or polices as appropriate to a range of audiences
Demonstrated ability to establish and maintaining productive working relationships with both internal and external stakeholders
Demonstrated ability to work both independently and as an effective member of a team
Demonstrated project management and organisational skills with the ability to work across multiple activities and projects to meet strict deadlines and deliver identified outcomes
Demonstrated understanding of and Work Health and Safety principles relevant to the position
Current Class C Drivers Licence


Desirable Criteria:

Possess a general knowledge of relevant legislation and legal issues relevant to the position


For further information regarding this position please contact Armando Reviglio on 02 4227 7253.


Applications close at 12 midday on Monday 28 May 2018.


Wollongong City Council is committed to the principles of employment equity and diversity and encourages applications from people of all ages, abilities and backgrounds in both traditional and non-traditional roles.