Senior Project Officer - Strategic Waste
Vacancy has expired
Show me jobs like this one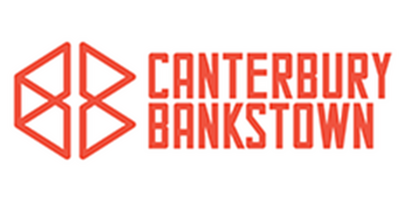 Employer:
City of Canterbury-Bankstown

Job Type:
Full Time Temporary
Address:
Post Date:
09/05/2018



Senior Project Officer - Strategic Waste





Temporary Full Time Opportunity
Flexible Work Practices – 35 Hour Week
Bankstown Location


CBCity has the largest local government resident population in NSW. It lies geographically in the heart of metropolitan Sydney, with a diverse culture, friendly people, exotic foods, great restaurants and unique shopping experiences.

The City will undergo a period of unprecedented growth, which will create significant challenges for how Council delivers waste and recycling services now and into the future.

An opportunity has presented itself for a dedicated and driven individual to join our Sustainable Future Unit as a Senior Project Officer (Strategic Waste) to help plan for and respond to these changes.

This role is offered on a Temporary Full Time Basis (12 Months), but other flexible arrangements will be considered.


In this role, you will:

Develop waste policies that are responsive to the current and future needs of waste and recycling services.
Manage the resource recovery strategic projects that are responding to current and future needs of our city.
Assist with the development and procurement of waste and resource recovery contracts and service agreements.
Provide strategic and specialist advice to council, state and local governments, industry and community on waste and resource recovery issues and solutions.
Assist with identifying achievable, creative and innovative opportunities and solutions that will respond to the critical waste issues
Assist with development applications reviews and provide strategic guidance on waste service matters.
Build partnerships and work in collaboration with stakeholders to achieve objectives.
Represent Council in state and local government strategic projects and in industry forums.

Essential Criteria:

Tertiary qualifications in Environmental Management, Science, or similar, and/or relevant industry experience supported by waste and resource recovery experience.
Class 'C' Driver's Licence.
Demonstrated knowledge of current and emerging issues/trends of waste and resource recovery issues
Proven skills and experience in project management including planning, establishing priorities, evaluation and allocation and management of resources and budget
Demonstrated skills and experience in the delivery of strategic waste and resource recovery projects
High level of communication and interpersonal skills.
Demonstrated experience in report writing including ability to measure, evaluate and meet reporting requirements
High level of computer literacy with good working knowledge or Microsoft office software


How to apply:

Applications must be submitted online by clicking the 'Apply' button below .

When submitting your application, make sure to address the Essential Criteria mentioned in the below Position Description in your covering letter.

To apply you must address the Essential criteria in your cover letter


People with a disability are encouraged to apply.


Applications close on Friday 8 June 2018..


For more information, please contact Daniela Santucci (Manager Sustainable Future) on 02 9707 9945.


Please note if you are an external contractor you cannot apply for this role until such time as it is advertised externally. Don't hesitate to Contact Human Resources 02 9707 9999 if you have any questions regarding this.