Assessor
Vacancy has expired
Show me jobs like this one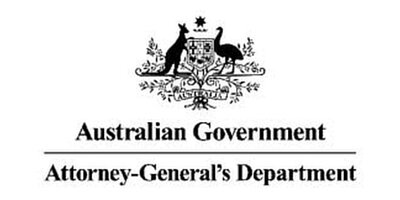 Job Ref:
310510
Employer:
Attorney-General's Department (SA)

Job Type:
Casual
Address:
Post Date:
07/04/2018

Salary Range: $50k-$69K

Vacancy Type: Casual

Number of Positions Available: 20 - 50

Location: Adelaide CBD and Collinswood

Closing Date: 5:00pm 25 May 2018

About the Attorney-General's Department

With over 1,700 staff, the Attorney-General's Department (AGD) forms an important portfolio within the South Australian Government. AGD provides high-level legal services and advice to Ministers and agencies across the whole of government, specialist policy advice, regulation and compliance, and direct service delivery to the public.

The AGD's vision is one of an inclusive, safe and fair South Australia. The AGD strives to promote justice through protecting rights and holding people to account according to the law, improving safety, and contributing to an efficient and fair justice system.

About the South Australian Civil and Administrative Tribunal

SACAT is South Australia's first comprehensive administrative tribunal, and over time it will provide a single point of contact for the community for reviews, decisions and dispute resolution across a broad range of civil and administrative areas of law.

About the Opportunity

The South Australian Civil and Administrative Tribunal (SACAT) is recruiting for Specialist Industry and Consumer Assessors. A Specialist Assessor is an industry or technical expert in their respective field and a Consumer Assessor is a person who is representative of the general public who has experience in dealing with or being a consumer within various industries.

For more information, please visit http://www.sacat.sa.gov.au/

An Assessor will hear and decide applications and disputes as part of a multi-disciplinary panel (often sitting with legally qualified members). Assessors will primarily sit in the review jurisdiction where members of the public can review decisions of government departments, and in the disciplinary jurisdiction of the Tribunal where disciplinary action can be taken with respect to members of particular professions.

The expertise and advice is provided by an assessor will assist in comprehending complicated technical evidence of concepts in order to assist the panel to reach the correct and preferable legal decision, and ensure the decision has the preferable practical application within the respective industry.

The Tribunal is seeking Assessors with qualifications and experience in the following fields or areas:

Conveyancing, the electricity supply industry, regulated industry, the gas supply industry, harbours and navigation, land agents, land valuation, valuation of livestock or other property, local government, mining operations, the conservation of animals, plants or other natural resources, provision and supervision of personal care services, advocates for the elderly, disabled or intellectually impaired, the control or development of supported residential facilities, surveyors, the water supply industry.

Special Conditions for Employment

Employment is dependent upon a National Police Certificate clearance that the AGD finds satisfactory. Successful applicants will be advised to submit their National Police Check Application form, including certified identification documents, to the AGD if an interview is requested. The form is not to be lodged directly with SA Police (SAPOL) under any circumstances and any fees incurred by applicants in doing so will not be recoverable from the AGD. If you are invited for an interview you will be required to bring a completed Job Application Pack and National Police Clearance form and ID.

Additional Notes

You will be prompted to attach your Curriculum Vitae (CV) and the application form after you have answered the questions after clicking "Apply". For more information please download the Job Application Pack and Job and Person Specifications.

Please note in regards to the number of vacancies: there is no set number of vacancies. The Tribunal is required by statute to maintain a panel of assessors from which to choose from. We will want multiple appointments in each area to ensure we have maximum flexibility and the ability to fill a spot in case someone is unavailable or conflicted in regard to a particular case. So SACAT will take as many as we think are appropriately qualified.

The application form requires you to respond to the following selection criteria:

Technical Expertise (250 words)

A person is eligible for appointment as an Assessor if they are:

A suitable person who can enhance the specialist capacity of the Tribunal by virtue of extensive knowledge, expertise or experience as necessary for the purposes of the relevant Act (as listed above).

Personal Attributes, Expertise and Experience (500 words)

In addition the successful applicant must be able to demonstrate:

Ability to analyse complex factual disputes, identify relevant issues, assess technical evidence and assist the Tribunal in understanding that evidence.

Impeccable personal integrity and a commitment to justice and fair treatment

Ability to work in a complex case-driven work environment and resolve and determine matters effectively and expeditiously within limited timeframes.

Understanding of the rules of procedural fairness and their practical application in a Tribunal setting.

Ability and willingness to learn and develop professionally, to adapt to change and to work constructively with others.

Excellent oral and written communication skills, including the ability to use straightforward language, the willingness to listen with patience and courtesy and an ability to explain procedure and decisions in a clear and succinct way.

Key Attributes (300 words)

The capacity to exercise authority and remain professionally independent in carrying out the role of Assessor.

High level of computer literacy and a willingness to use and rely on other technological aids.

Excellent interpersonal skills including engaging constructively and collegially with the Tribunal leadership, members and staff.

Desirable Attributes (250 words)

Experience as an Assessor or Expert Witness in a Court or Tribunal.

Prior membership of a specialised Board or Tribunal.

The ability to conduct hearings in a manner which is informal and flexible but fair and with authority and confidence.

Understanding of and commitment to the use of alternative dispute resolution (ADR) techniques.

Ability to perform the duties of a Tribunal member including conduct hearings, ADR sessions and produce orders and other written documents using technology competently and proficiently and in a self-sufficient manner with minimal administrative support.

Ability to identify vulnerable people, people from culturally and linguistically diverse backgrounds and those with special needs and ensure they are provided with appropriate supports to enable them to properly participate in the Tribunal process.