Medical Intern
Show me jobs like this one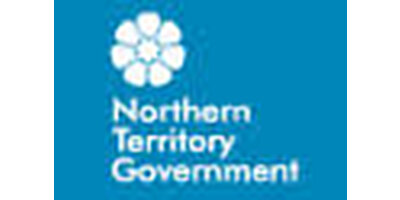 Job Ref:
70180089
Employer:
Department of Health (NT)

Job Type:
Fixed Term Full Time
Address:
Post Date:
06/04/2018

Primary Objective(s) of role:

Internship is a period of mandatory supervised general clinical experience. Where medical graduates consolidate and apply clinical knowledge and skills, while taking increasing responsibility for the provision of safe, high quality patient care. Under appropriate supervision the following skills will be developed - Diagnostic skills, communication skills, management skills, including therapeutic and procedural skills, and professionalism.

Context Statement/s:

NT Department of Health's (DoH) key focus is to achieve the best health and wellbeing for all Territorians through the development, management and performance of the public health system. The DoH's mission is to promote, protect and improve the health and wellbeing of all Territorians in partnership with individuals, families and the community.

As an Intern you will contribute to the provision of a high standard of clinical services to patients in a variety of NT clinical settings and which may include a combination of services in rural and/or regional area.

Directly Reports to:

As a member of a multi-disciplinary team the intern reports to the Attending Medical Officer (AMO) in the delivery of patient care.

The Intern works under the direction and supervision of the AMO or where appropriate, his/her Registrar for all clinical matters.

For all administrative matters the Intern is responsible to the Director of Medical Services, through the Divisional Medical Co-Director or Senior Specialist managing the department.

Performance Development:

The Intern will be required to participate in the health services performance evaluations and assessments which will include an initial, mid and end of term recorded assessment. These performance evaluations and assessments will be against the responsibilities and key result areas associated with an Interns position and a requirement to demonstrate appropriate behaviours which reflect a commitment to NT DoH health service values and strategic directions.

Key Duties and Responsibilities: (all under appropriate supervision)

Key Result Area

Key Duties and Responsibilities

General

· Follow defined service quality standards, work health and safety policies

and procedures relating to the work being undertaken in order to ensure high quality, safe services and workplaces

· Foster a positive workplace culture through exemplary leadership practices and role modelling behaviour

· Learn to accept clinical responsibility under supervision throughout the year

· To consolidate skills in communication and counselling

· Develop an understanding of ethical and legal issues within medical practice

· Communication with the patient about his/her condition and management or with the immediate family if the patient is unconscious or otherwise unable to comprehend.

· Learn how to adequately document a patient's history, examination, investigation findings, and all other relevant information in the clinical record

· Develop presentation skills

· Learn to write quality discharge summaries and organise discharge medications

· Ensure effective discharge planning occurs for the patient, family and other care givers and an adequate and timely discharge summary is provided to those involved in after care.

· Organise follow-up appointments for patients when relevant

· Develop an appropriate attitude to medical practice by encompassing diagnostic, technical, analytical, interpersonal and communication skills in a learning environment

· Communicating and co-ordinating effectively with nursing and other staff in regard to management plans, diagnostic requests, and consultations.

· Develop an appreciation of collegial responsibilities and work within a collegiate attitude.

· Develop diagnostic skills, communication skills, clinical management skills (including therapeutic and procedural skills) evidence-based care approaches, and professionalism.

Clinical Practice

· To undertake the initial assessment and day to day management of patients with range of medical conditions including chronic conditions under the supervision of more senior, experienced medical staff. This would include pre-operative evaluation, operative management and post-operative care.

· Participating in resuscitation and trauma management as required.

· Communicating any significant change in the patient's condition to the Attending Medical Officer and/or taking appropriate action as required and/or directed.

· To organise and co-ordinate any investigations and procedures needed for patients and/or as requested by senior medical staff.

· Review of all pathology, radiology and other diagnostic reports and advising the Attending Medical Officer or Registrar of relevant results for the patients under the Interns care.

· Observe and perform a range of procedural skills.

· Care for patients who together represent a broad range of acute and elective general surgical conditions, and exhibit the common features of surgical illness, including the metabolic response to trauma, infection, shock and neoplasia.

· Discharge planning, including preparing a discharge summary and other components of handover to a general practitioner, subacute facility, residential care facility, or ambulatory care.

· Liaise with other Departments and other clinical and non-clinical staff

· Communicate with General Practitioners whose patients are under their Unit's care

· Clear and concise documentation of daily events in the patient record and methods of communication appropriate to ongoing care

· Assist with the preparation and organisation of any unit meetings, case presentations as required by the unit.

Communication Skills

To develop doctor/patient relationships by:

· Where appropriate, obtaining informed patient consent, discussing poor outcomes and end of life care in conjunction with experienced clinicians

· Providing appropriate reassurance

· Explaining tests and procedures

· Preparation of tests and procedures

· Providing support for bereaved relatives

· Being available to speak to close relatives

· Counselling skills including effective listening skills

Develop multi-disciplinary team skills by:

· Regular attendance at unit team meetings

· Demonstrated respect for all team members (including nursing and allied health staff)

· Active contribution to unit team meetings

· Develop and demonstrate communication skills needed for delivering care in an emergency setting through interaction with peers (particularly through handover), supervisors, patients and their families, and other medical practitioners and health professionals

Clear and concise documentation, demonstrated by:

· Timely and legible documentation in patient notes

· Accurate and concise discharge summaries

· Maintenance of patient drug/IV charts and appropriate clinical information when ordering patient tests

· Ensuring all arrangements required for autopsy, death and cremation certificates are made expeditiously and appropriate support to other staff and family is given

Professionalism and Leadership

· Develop skills in prioritising workload to maximise patient and health service outcomes

· Understand the roles, responsibilities and interactions of various health professionals in managing each patient, and to play an active role in the multidisciplinary health care team.

· Develop and reflect on skills and behaviours for a safe professional and ethical practice (consistent with the Medical Board of Australia's Good Medical Practice: A Code of Conduct for Doctors in Australia)

Patient Assessment Skills

· Understand and apply the process of correct patient identification at all times

· Consolidate, expand and apply knowledge of the aetiology, pathology, clinical features, natural history and prognosis of common and important emergency presentation at all stages of life.

· Be able to conduct an appropriate history and examination relevant to the patient's presenting symptoms.

· Identify and understand the investigations relevant to a patient's presenting problems and conditions.

· Use investigation results appropriately to guide patient management.

· Be able to develop differential diagnoses based on the presenting problem and subsequent investigations.

· Recognise the role of other health professionals in patient assessment.

· Identify relevant and succinct information when making a referral

· Develop knowledge of legislative issues arising in an emergency care setting, particularly those relating to capacity and mental health

Attendance and Training

· Be punctual

· Attend department ward rounds, including the continuing education activities

· Whenever possible, to attend tutorial sessions in the various clinical specialties on a weekly basis

· The mandatory Intern session which is held weekly

· Be available to hospital run courses such as Bullying, Managing the Aggressive Patient, EEO, Orientation, Computing courses as appropriate

· Attend Basic and Advanced Life Support training

Quality Assurance

· Where requested, organise patient information and keep up-to-date records for audits

· Participate in quality assurance, quality improvement, risk management processes, and/or incident reporting.

Research

· To assist where appropriate in clinical trials and audits

Role Knowledge, Skills and Experience:

Bachelor of Medicine, Bachelor of Surgery or equivalent, registrable with the Medical Board of Australia as an Intern.

Personal Abilities/Aptitudes/Skills:

· High level of negotiation and communication skills

· Genuine empathy for patients and their relatives/families

· Ability to work under pressure without compromising patient care

· Ability to recognise personal and professional limitations and address these where appropriate.

· A willingness to accept constructive feedback on performance or behaviour from any member of the organisation.

· Demonstrated clinical competence.

· Demonstrated understanding of time management and organisational skills.

· Demonstrated personal and professional integrity.

· Demonstrated respect for the members of a multi-disciplinary team.

· Demonstrated commitment to quality improvement and safe practice.

· Demonstrated ability to be adaptable to change.

Experience:

· As per recognised undergraduate medical program

· Experience in basic computing skills, including email and word processing

Knowledge:

· Knowledge of contemporary medical practice and procedures appropriate to the level of the position

· Knowledge of investigations and treatments appropriate to the level of the position

· Understanding of Occupational Health, Safety & Welfare principles and procedures

· Understanding of Quality Management principles and procedures

· Understanding of the rights and responsibilities of patients and their families.

· Understanding of fundamental medico-legal issues

· Understanding of the Australian National Safety & Quality Health Service Standards.

· Knowledge of the Australian Health Care System

Further Information:

NT Department of Health has a Smoke Free Policy. Staff are not permitted to smoke anywhere on Departmental premises, facilities or vehicle nor whilst working off-site. The preferred or recommended applicant will be required to hold a current working with children clearance notice and undergo a criminal history check. A criminal history will not exclude an applicant from this position unless it is relevant to the position.