Casual Lifeguards
Vacancy has expired
Show me jobs like this one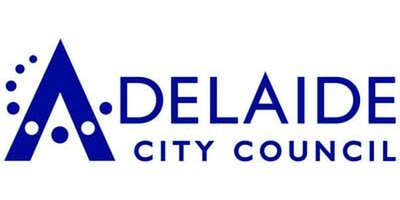 Job Ref:
1800255
Employer:
Adelaide City Council

Job Type:
Casual
Address:
Post Date:
01/05/2018

Casual Lifeguards

-

(

1800255

)

A place as positive as you.
A role with more to dive into.
Multiple Casual opportunities located in stunning North Adelaide.

About Us
City of Adelaide is committed to delivering our vision to be a welcoming and dynamic city full of rich and diverse experiences. Our plan is to enrich Adelaide's lifestyle and boost its growth by becoming one of the world's smartest cities with a globally-connected and opportunity-rich economy. This is an exciting opportunity to join our team and be a bigger part of our amazing city!

Adelaide Aquatic Centre, operated by City of Adelaide, offers a wide range of facilities for the community including a fitness centre, recreational and dive pools, spa, sauna, steam room, swim shop and a cafe. The Centre has approximately 714,000 visits per annum and is open to the public every day (except Christmas Day). The Centre, located in beautiful North Adelaide has easy access to public transport and all day free parking.

About the Opportunity
The Adelaide Aquatic Centre is on the lookout for new talent to join the team on a casual basis. We are currently seeking individuals who have an interest in being a Pool Lifeguard within our state of the art Aquatic Centre.

The Pool Lifeguards ensure the safety and wellbeing of patrons whilst in the Aquatic Centre by ensuring that all Centre rules and regulations are complied with. You will administer first aid and resuscitation when required and have a clear understanding of customer services principles and their application.

About You
To be successful in this role you will have:

Pool Lifeguard Award;
Senior First Aid Certificate;
Child Safe Environment Accreditation;
Experience in an aquatic environment, including the supervision of the general public and sporting facilities;
Ability to consult and communicate with all levels of staff both verbally and in writing; and
Demonstrate understanding of relevant legislative requirements (e.g. Workplace Health and Safety, Equal Opportunity, Public Environmental Health and Diversity).

Ideally you will have experience in delivering a high level of customer service, have excellent communication skills with the ability to remain patient and achieve positive learning outcomes with individuals of all ages.

These casual opportunities will require you to be available over 7 days between the hours of 5.30 am to 12.00 midnight. Rosters are provided with set shifts in advance, however your flexibility is essential as rostered shifts may vary and at times you may be required to work with very little notice provided.


For Further Enquiries & How to Apply
All enquiries regarding this position will remain private and confidential and can be directed to Paul Taylor on 8203 7147.

Please submit a Resume and a Cover Letter expressing the skills, experience and qualities you can bring to this position addressed to Paul Taylor, Team Leader Aquatic Operations.

Please review the position description prior to submitting an application by following the prompts to apply or visit www.cityofadelaide.com.au/careers

As part of the recruitment process candidates may be required to undertake a police check and a pre-employment medical assessment.

Aboriginal and Torres Strait Islander People are encouraged to apply.