Director of Corporate Services
Vacancy has expired
Show me jobs like this one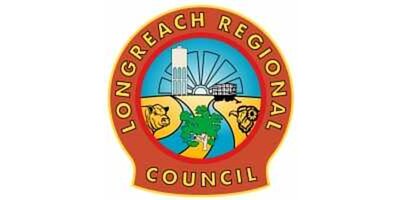 Employer:
Longreach Regional Council

Job Type:
Full Time
Address:
Post Date:
30/04/2018



Director of Corporate Services



The Longreach Regional Council is situated 700 kilometres from the coast and covers an area of 40,638 square kilometres. The Region encompasses the outback townships of Longreach, Ilfracombe, Isisford and Yaraka and the entire population is approximately 4,300 people. Council's vision is to enhance its status as a major regional centre through cohesive and inclusive communities.


The three pillars of the Longreach Region's prosperity are the agriculture and tourism sectors together with the region's appeal as a destination of choice for outback living. The residents of the Longreach Region are proud of their communities and passionate about their future. Council's Mission is to deliver decisive leadership in making locally-responsive, informed and responsible decisions, providing the highest-quality services and facilities to all communities of the Longreach Region.


An excellent career opportunity exists for an enthusiastic, capable, and suitably qualified and experienced person to join the dynamic Longreach Regional Council team as Director of Corporate Services. This portfolio includes management of the branch offices, management accounting and finance, housing, leasing and land management, wild dog exclusion fence scheme, local laws and rural lands, stores and procurement, administration and customer service, rates, funeral administration, information technology, records, payroll, creditors and debtors. This position is located in Longreach and is responsible for the management of operations and supervision of staff with the Corporate Services department.


To be successful within this role you will require:

Excellent interpersonal and communication skills, including strategic planning and leadership skills as well as public relation skills relative to an organisation the size of Longreach Regional Council;
Exceptional financial management, budget preparation and project management skills as well as a comprehensive knowledge of Local Government Accounting Standards and relevant legislation;
Demonstrated knowledge of relevant statutory requirements, as well as policy development and implementation; and
An appropriate tertiary qualification and demonstrated management experience relevant to this role, preferably in Local Government.


This position offers the opportunity to join a progressive organisation where your contribution will be recognised and valued. This position will be offered on a fixed term contract basis for a period of 3-5 years. An attractive package will be negotiated with the suitable candidate.


If you are appropriately experienced, further details can be sourced from the Chief Executive Officer, Ian Bodill, on 07 4658 4111. Alternatively you can visit the Council website to access the position description.


Applications close at 3.00pm on Friday 18 May 2018.


Applications should be addressed to the Chief Executive Officer.


Longreach Regional Council is an equal opportunity employer.