Correctional Officers and Correctional Industry Officers
Vacancy has expired
Show me jobs like this one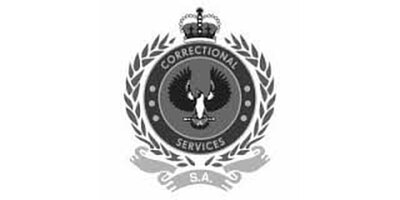 Job Ref:
307163
Employer:
Department for Correctional Services (SA)

Job Type:
Contract
Address:
Post Date:
25/02/2018

Correctional Officers and Correctional Industry Officers

Correctional Services

Job reference:

307163

Location:

- VARIOUS -

Job status:

Ongoing

Eligibility:

Open to Everyone

The Department employs more than 2,200 staff and has responsibility for nine prisons and sixteen Community Correctional offices across the state. Our vision is for a safer community by protecting the public and reducing re-offending. This is made possible by the contribution of our staff who are employed in a wide variety of fields, from correctional officers, correctional industry officers, to social workers, psychologists, educators and supervisors of court orders. Their commitment ensures we deliver quality services to prisoners, offenders and victims of crime. We strongly promote diversity and equity in our workforce, which directly contributes to greater effectiveness and better outcomes. In a supportive and collaborative environment, you'll work alongside dedicated and passionate people and help to turn around the lives of offenders. Encountering interesting professional challenges, you'll assist offenders in making big changes and rebuild lives affected by crime.

DCS is recruiting for ongoing positions in the role of Correctional Officer and Correctional Industry Officer. At this time, a number of opportunities exist particularly in Port Augusta Prison and Cadell Training Centre. You are invited to attend one of our information sessions to find out more.

Eligibility: Open to everyone over 18 years. Women and Aboriginal and/or Torres Strait Islander applicants are particularly encouraged to apply.

Status: Ongoing subject to 12 month probationary period

Remuneration: First 12 weeks of training: CO-1 ($48,120*) per annum

After 12 weeks of training: CO-2 ($52, 315*) per annum

* Exclusive of appropriate award rates, shift penalties and overtime payments incurred from rotating 24 hour shifts including weekends and public holidays.

Information Sessions

If you:

Have a commitment to assisting prisoners in the rehabilitation process and safety, security and humane care, in addition to:

A trade qualification, trade experience and/or:

An interest in becoming a Correctional Officer or Correctional Industry Officer and;

Share the Department's values of:

Service – Proudly serve the community and Government of South Australia

Professionalism – Strive for excellence

Trust – We have confidence in the ability of others

Respect – We value every individual

Collaboration and Engagement – We create solutions together

Honesty and Integrity – We act truthfully, consistently, and fairly

Courage and Tenacity – We never give up

Sustainability – We work to get the best results for current and future generations of South Australians

We encourage you to attend one of our information sessions held in the following locations:

Cadell Training Centre (Present to Gatehouse area upon arrival)

Tuesday 27th March 5:30pm – 7:30 pm

Mobilong Prison (Present to Gatehouse area upon arrival)

Wednesday 11th April 5:30pm – 7:30 pm

IMPORTANT: Please note registrations to attend are not required.

Key purpose of the position

Both roles will receive assistance, direction and guidance from qualified Correctional Officers, Institutional Supervisors, Managers and functional specialists in the security, safety and humane management of prisoners and working with prisoners in the rehabilitation process in accordance with departmental policies and procedures.

Key areas of accountability

You will undertake a structured program of training (on and off the job) to enable proficiency in the management of prisoners by:

Undertaking and successfully completing a formal Departmental Correctional Officer Training Course (Certificate III in Correctional Practice); and

Working initially under close direction in a variety of work areas, thereby gaining practical experience and satisfactorily completing a range of specified on-job tasks, involving:

Prisoner Security and Safety - observe security measures for safe and vigilant custody of prisoners of various security ratings, behaviours, health, cultural and special needs.

Prisoner Induction - reception and induction of new prisoners, outlining rules and regulations.

Prisoner Welfare - assist program implementation and prisoner case management, and contribute to humane treatment of prisoners through professional and respectful behaviour.

Prisoner Counselling and Advice - assist prisoner safety and welfare by reinforcing codes of behaviour, advising and monitoring of daily routine.

Prisoner Surveillance - daily interaction and supervision during recreation, programs and patrols.

Prisoner Searches - observing rules, monitoring property, conducting prisoner strip searches and cell searches.

Prisoner Escorts - assist prisoner movements and transport to, for example, courts, hospitals, funerals, home visits, and sports.

Other areas of accountability:

You will be responsible for taking reasonable care for your own and others health and safety and not adversely affecting the health and safety of others.

Early notification and reporting of workplace hazards, incidents and injuries.

Desirable Criteria:

General knowledge of personnel management principles under the Public Sector Act, Work Health and Safety Act, and the Equal Opportunity Act.

General knowledge of Correctional Services Department organisational structure and the South Australian Justice portfolio.

Special Conditions:

Hours of duty are an average of thirty eight (38) per week rostered over seven (7) days. A flexible approach to working hours is required.

Applicants must be prepared to work in country and metropolitan prisons within Correctional Services South Australia based on vacancies and operational requirements. Pursuant to Section 47 of the Public Sector Act 2009, the Chief Executive may direct you to perform work at the same level on an ongoing or temporary basis at another correctional facility.

Applicants must be aged at least 18 years and be an Australian citizen or have Australian Permanent Residency status.

Pre-employment literacy and numeracy testing (applicant needs to arrange through TAFESA for which a fee is payable) will be required to assess ability, for example, to write basic reports and assignments.

Applicants will also be required to undertake an independent psychological assessment and IQ test to determine suitability for the role of Correctional Industry Officer or Trainee Correctional Officer.

A pre-employment medical examination and functional occupational assessment will be conducted to determine the applicant's ability to perform full range of duties which may be physically demanding and may include restraint and emergency duties

A Senior First Aid Certificate must be obtained prior to employment

A current South Australian Driver's Licence is essential

Some interstate and intrastate travel will be required which may necessitate overnight absences.

The incumbent is required to apply for a National Criminal History Check where the results are assessed by DCS. The fee for this check is paid for by DCS.

Additional notes:

Due to operational requirements of the Department, there are multiple ongoing roles predominately available at country locations including Cadell Training Centre and Port Augusta Prison. Applicants for other institutions including Yatala Labour Prison, Adelaide Women's Prison/Adelaide Pre-Release Centre, Adelaide Remand Centre and Mobilong Prison will be contacted on an as needs basis. Please note recruitment for Mount Gambier Prison is not undertaken by DCS.

Please note there is no closing date to submit an application as it is a continual recruitment process.

Application instructions:

Please click the 'Apply' button to our website and submit the Application Pack including the required certified documents. For further information please contact us on 8226 9150 or 8226 9048. Alternatively you can email us on DCSTCORecruitment@sa.gov.au

Applications close: No closing date

Apply:http://www.corrections.sa.gov.au/careers/Working-with-prisoners-and-offenders/correctional-officers/applying-to-be-a-correctional-officer2

Applications close:

01/06/2018 6:00 PM

Flexibility Statement

The South Australian public sector promotes diversity and flexible ways of working including part-time. Applicants are encouraged to discuss the flexible working arrangements for this role.